Dr. Ricardo Guthrie
Co-Director, Muralist and Humanities expert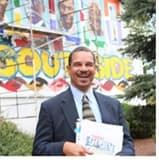 Dr. Guthrie, Associate Professor of Social Justice at Fisk University, has researched and taught extensively on Afro-Diasporic culture and Indigenous consciousness for over four decades. He is lead artist for the Historic Southside Mural at the Murdoch Community Center (2011-2022), and has uncovered primary resources on the Lived Black Experience on Route 66—examining how communities of color and sojourners from the South turned segregation into congregation during the twentieth century. A journalist and artist who has lived in Dinétah for 14 years, he was recently named the Arizona Public Humanities Scholar (2022), and an Arizona Informant Newsmaker of the Year (2021). In 2020 he edited a Young Adult book: Malcolm X: Get to Know the Civil Rights Leader, written by Ebony Joy Wilkins.
Dr. Gretchen McAllister
Co-Director, Curriculum Specialist
Dr. McAllister has worked in education for over 30 years. She is currently Associate Professor at Northern Arizona University, focusing on teacher preparation. Over the last three years, she has engaged with middle-school teachers in creating and teaching Route 66 through multiple perspectives. Her areas of interest include how teachers help students think more deeply about the world around them.
Dr. David Dunaway
Route 66 Humanities expert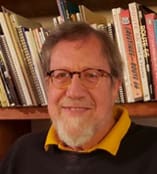 Dunaway holds the first Ph.D. in American Studies from UC-Berkeley, edited the road's first anthology, A Route 66 Companion (Texas), produced the NEH- and local humanities council-funded public radio series for NPR, Across the Tracks; edited the bibliography of Route 66 and served as the academic member of the Department of the Interior's Federal Advisory Council on Route 66. His ten histories and biographies include the classic Oral History: An Interdisciplinary Anthology (Rowman & Littlefield). He earned a Master of Arts in Teaching and worked as Senior Developer, the Far West Laboratory for Educational Research. Dr. Dunaway will present the history of Route 66 via his (and Dr. Mandrogoc's) Oxford University Press essay (https://doi.org/10.1093/acrefore/9780199329175.013.967
Sean Evans
Route 66 scholar, Archivist, Special Collections, Cline library
Sean Evans has been working as an archivist at Cline Library, Special Collections and Archives at Northern Arizona University since 2009. His first act was that of curator for the 2009-2010 exhibit: "Route 66 in Arizona, Don't Forget Winona". Since then, he has acted as the Route 66 "expert" and subject specialist for the library and NAU (among other activities). The archives have brought in a number of significant manuscript, photographic, and oral history collections on Route 66, and actively engages with the National Park Service by being a part of the Research Route 66 Program. Evans coordinates instructional activities for the archives, and acts as the archivist for the university's history.
Dr. Stephen Mandrgoc
Stephen Mandrogoc is a specialist on education history of Arizona and New Mexico and author of the leading work on Hispanics on Route 66. His work has appeared in the Oral History Review. Dr. Mandrogoc will provide a lecture on Friday as an overview of Hispanics and Route 66.
Dr. Joseph Martin
Joseph Martin is a member of the Navajo Nation and professor of Educational Leadership at NAU. He has been instrumental in shaping the educational landscape of the Navajo Nation. He will be sharing his own and his family's relationship to the Pow Wow experience in Flagstaff.
Dr. Becky Pratt-Sturges
Becky Pratt-Sturges is an Associate Teaching Professor in Public Humanities & Museum Studies in the Comparative Cultural Studies Dept. at NAU. She teaches digital humanities courses featuring Omeka-S, WordPress, and Storymaps as well as museum studies and public humanities classes preparing future professionals for careers in galleries, libraries, archives, and museums. Since 2017, Dr. Pratt-Sturges has incorporated archival science, public history, and digital exhibition design into first-year courses in which students research, interpret, and display archival resources on the history of NAU and Flagstaff. She will share her expertise in Omeka-S and the inclusion of digital humanities theory and content into curriculum design in a workshop preparing teachers on how to use the platform for student archival projects.